Lewiston Pest Control
Call now
207-517-9945
The extensive city of Lewiston, the second-largest city in Maine, which lies directly on the Androscoggin River is a beautiful place to live. The city offers job opportunities throughout the year, attractive residential neighborhoods, a lot of outdoor and entertainment activities, and excellent educational opportunities. Unfortunately, pests such as mosquitoes, ticks, spiders, ants, cockroaches, mice, and others are attracted to the gorgeous Lewiston area too.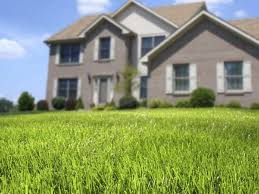 At Green Pest Defense, our priority is to protect Lewiston families and their homes and businesses from annoying and potentially dangerous rodents and insects. We achieve this by implementing efficient year-round pest control services meant to eradicate pest activity and prevent rodents and bugs from coming back. We utilize proactive integrated pest management solutions for total pest protection year round so you can be rest assured your family is protected.
Whether you seek a treatment plan to combat mice, ants, and other common pests or enhanced protection against pests such as mosquitoes, bees, wasps, or ticks, Green Pest defense will create a plan that will suit your budget and needs.
We are a locally owned and operated Maine pest control professional that believes in performing pest control the right way. We believe that pest control services should be environmentally conscious, customized, and affordable. If you are tired of one-size-fits-all exterminator services, try us today, and we will work with you to create a customized treatment plan to suit your specific needs.
Lewiston Ant Control Exterminators
Are you dealing with a carpenter ant invasion? Carpenter ants are troublesome pests! They can cause significant structural damage inside your house and other structures they choose to invade. Carpenter ants usually have a primary nest located outside and they usually get into your home or business while looking for food. The damage they cause over time through their indoor nesting behaviors causes expensive structural damage which is why it's important to contact a Lewiston pest control company if you think you have an infestation. We can help identify your ants and provide appropriate solutions to help solve the issue.
If you ever come across black ants strolling outside or inside your home, contact Green Pest Defense immediately. Our carpenter ant treatment solutions work to quickly exterminate your existing infestation and also prevent future infestations. Ask us about our Complete Home Defense plan and get protection from a variety of pests all year long!
Lewiston Mouse and Rodent Control
Looking for a mouse exterminator? A mouse is one of the most problematic pests not only in Maine, but in the US. Evolution has trained mice how to live and thrive in various conditions which make them very difficult to control on your own. Unfortunately, chances are your yard or house is filled with the conditions that invite mice. A root cellar, a storage room filled with massive food products, and cool basements all attract mice on top of a warm or cool place to stay. A mouse can fit in a narrow crack, will hunt tirelessly for food, and will basically find shelter in your home if it can as it's survival depends on it. Mice droppings can also contaminate food which make these rodents extremely health hazardous pests.  These pests need to be eliminated from your home by a licensed Lewiston pest control professional. Call us today for a free estimate.
The solution to rodent management is denying them nesting sites and shelter. Here are some ways to prevent them from coming to your home:
Do not allow shrubbery to grow tight together as they make a perfect nesting site for rodents—thin out dense plants.
Ensure that doors and windows fit properly to help prevent entry of rodents. You can use door sweeps and window screens.
Exhaust ventilation vents and fans on the roof and screen the attic level.
Store firewood away from the walls and off the ground to eliminate hiding places.
Avoid storing items along the walls of your house or patios as they provide shelter for mice and rodents.
Green Pest Defense uses treatment methods that are safe around humans, animals, plants, and the environment so you can rest easy knowing you're safely protected. For reliable, guaranteed pest control services, call us today or get a free estimate online. Locally owned and family operated right here in Maine!
Over 100 5 star ratings on Google!
Locally Owned and Family Operated
Get total pest protection year round with our comprehensive protection programs